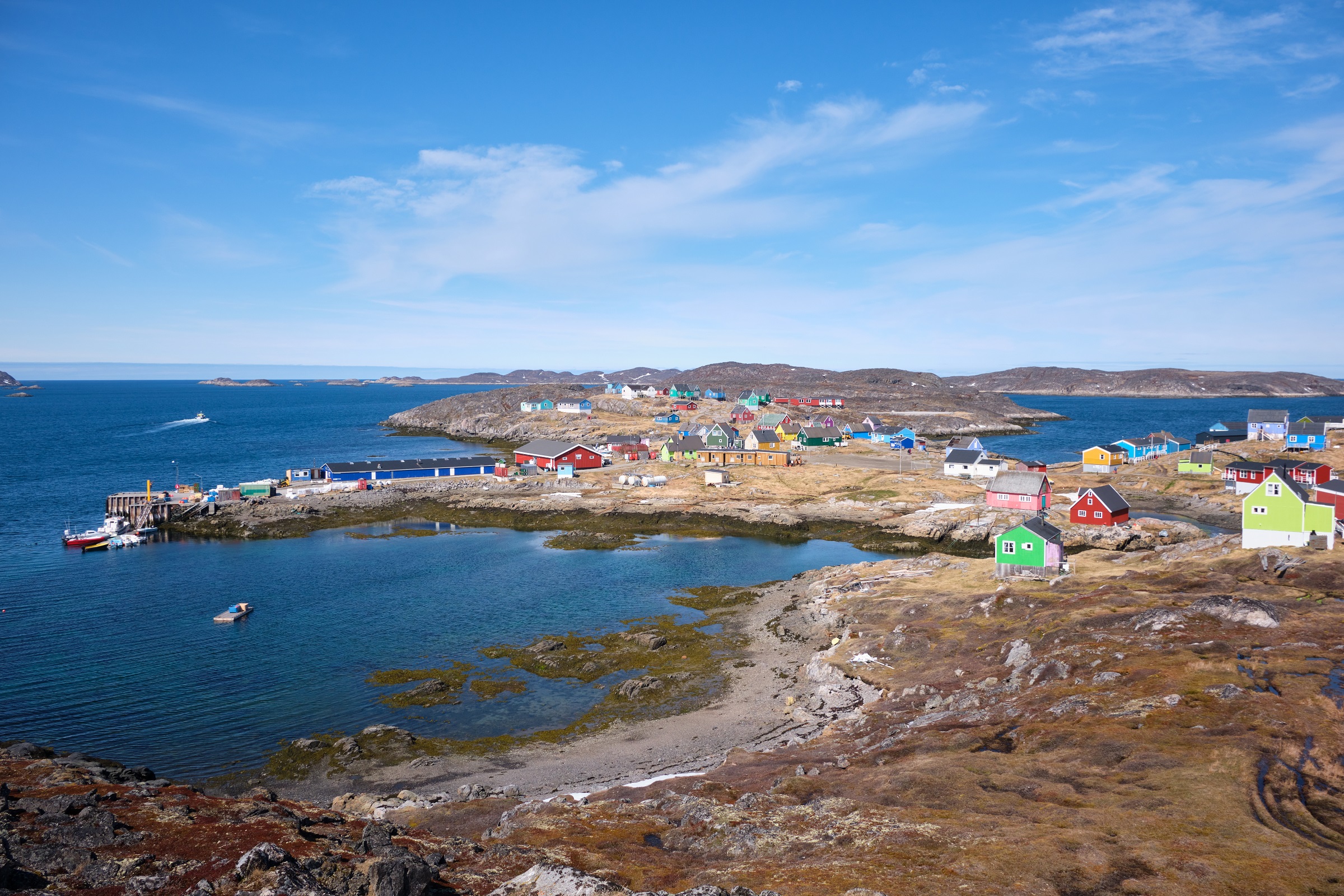 Itilleq
Itilleq is located on a small island just 2km north of the Arctic Circle line, ~45km south of Sisimiut and 1km from the mainland. Here, the sea and the sky dominate, and its 89 residents live from fishing and hunting under a stunning backdrop of steep mountains.
Cruise ships, small boats, and anglers on the way to the pristine rivers between Sisimiut and Maniitsoq stop by during the summer, while groups of heliskiers use the mountains around Itilleq for world-class backcountry skiing during the spring. Few tourists actually stay overnight, but those that do enjoy the friendly hospitality of the locals.
Interestingly, the island has no freshwater. Instead, Itilleq has a facility for creating freshwater from seawater.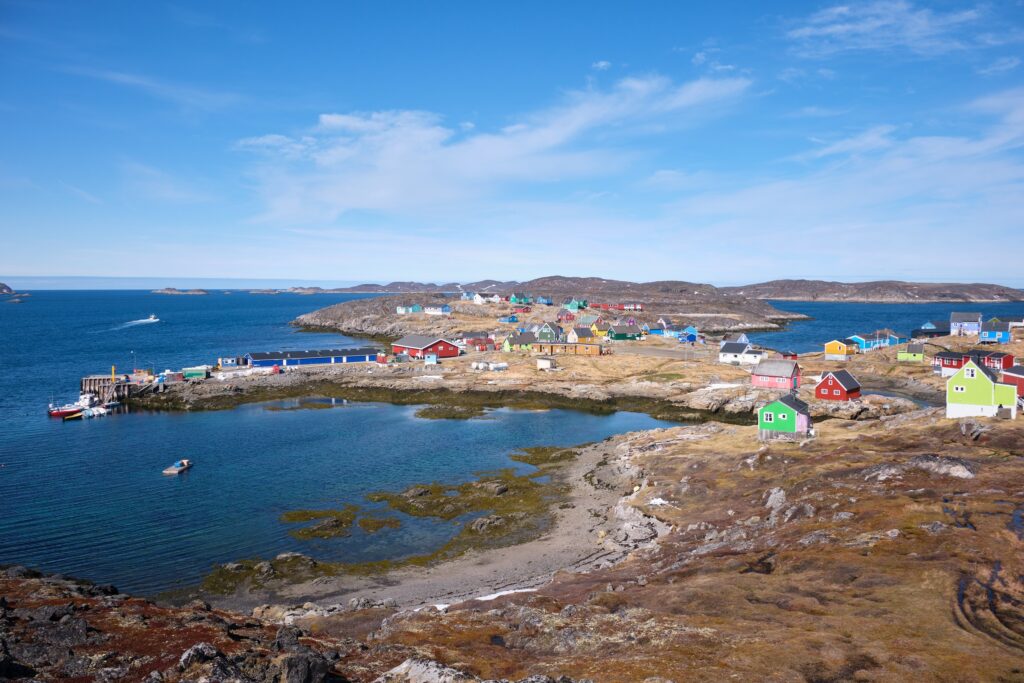 Good to know
Accommodation: none, private arrangement with local family, wild camping
Food: Pilersuisoq supermarket