Sarfannguit
The living UNESCO settlement on the Arctic Circle
Founded in 1843 and located in the Aasivissuit-Nipisat UNESCO World Heritage Site, Sarfannguit is known as the "living UNESCO settlement". It lies about 36km east of Sisimiut at the eastern end of Sarfannguit Island and is surrounded by the Amerloq Fjord to the north and the Ikertooq Fjord to the south. Its 100 residents are primarily fishers and hunters who land their catch at the small harbour all year round.
It is separated from the mainland by a mere 200m, and hikers tackling the new southern route of the Arctic Circle Trail can signal from the far shore for a lift across the Imartuninnguaq Strait to visit the settlement. There are also future plans for a multi-day hike from Sarfannguit to the western end of the island, with scouting work to begin in 2023.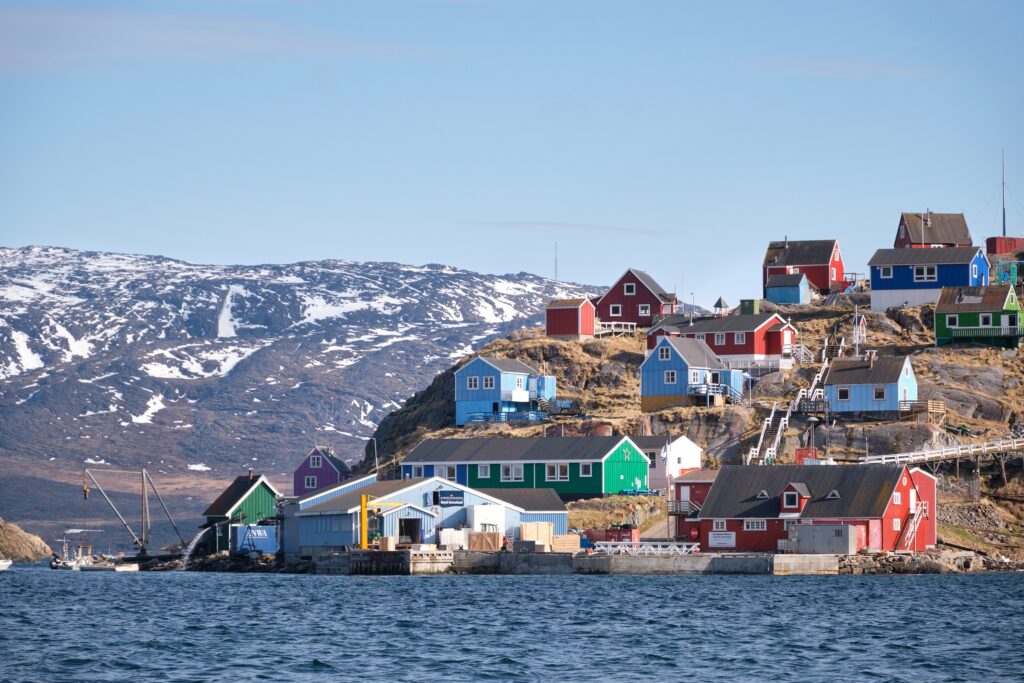 Qaammat pavilion
In 2021, the Qaammat pavilion was constructed on the ridge at the top of the settlement. This architecturally stunning, award-winning, crystal "igloo" was created by the Swedish architect, Konstantin Ikonomidis in cooperation with the local community and the UNESCO team. It was inspired by the moon and the arctic light in combination with the snow's reflection and forms a tribute to the land and cultural traditions of the indigenous Inuit people.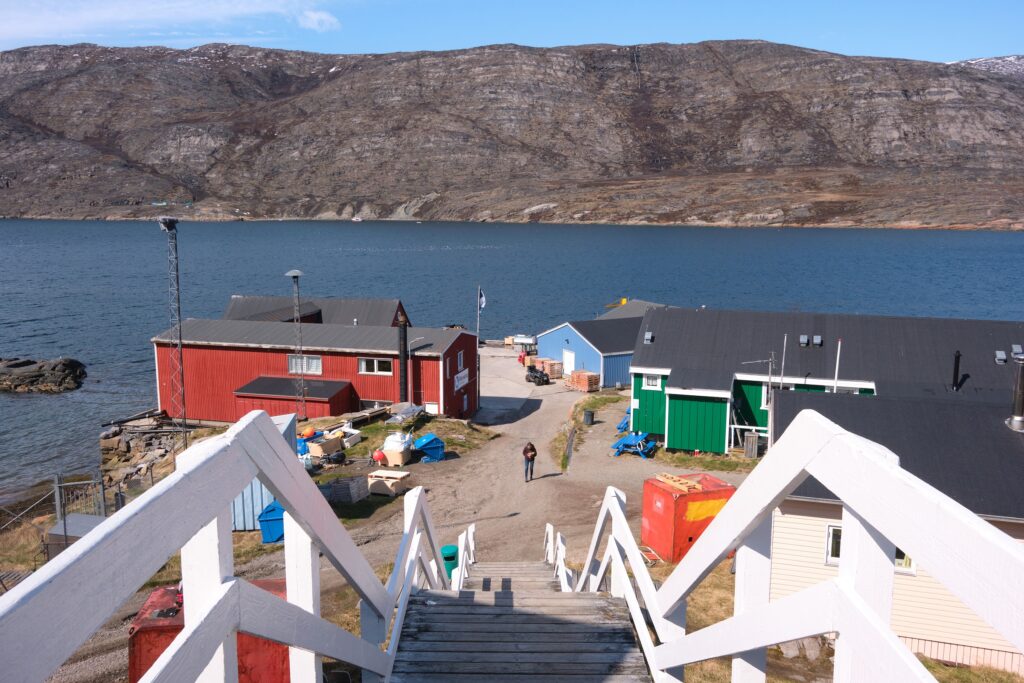 Good to know
Accommodation: none, private arrangement with local family, wild camping
Food: Pilersuisoq supermarket