Kangaamiut
The brightly painted houses of Kangaamiut welcome you to one of the most impressive fjordscapes in all of Greenland.
Founded in 1755 and historically known as Gammel Sukkertoppen, the settlement is located on Akulleq Island in the Davis Strait about 50km north of Maniitsoq. It sits at the mouth of 2 mighty fjords that drain the Maniitsoq ice cap (now separated from the Greenland Ice Sheet): Kangaamiut Kangerluarsuat Fjord to the north and the stunning Eternity Fjord (Kangerlussuatsiaq Fjord) to the south.
In the 1920s and 1930s, Kangaamiut was an important centre for art renowned for its detailed carvings. Even today, pieces from this era are highly coveted collectors items – many examples of which can be seen in the settlement's small museum.
Kangaamiut has a population of around 300 people, most of whom make a living via hunting and fishing. This makes it a perfect destination for those wanting to experience a more traditional Greenlandic way of life in a very relaxed and friendly environment.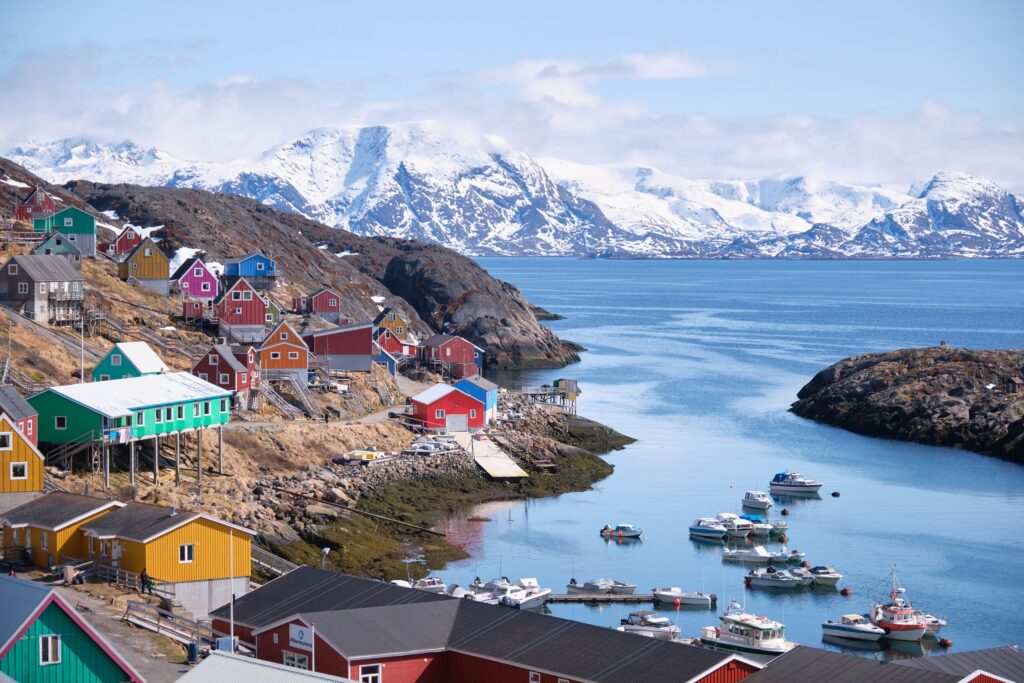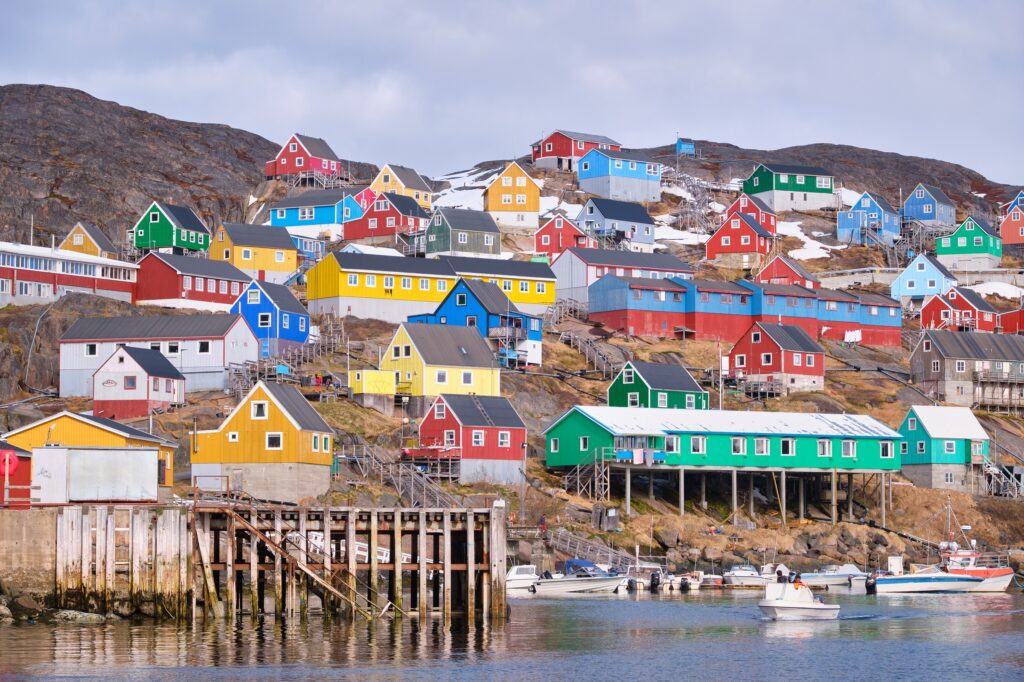 What to do in Kangaamiut
Although it is the gateway to one of the top attractions of the Maniitsoq region (the Eternity Fjord) and some of the best ski touring and heliskiing in all of Greenland, there are no tour providers operating out of Kangaamiut. All tours depart from Maniitsoq.
However, while you are in town you can try your hand at fishing, explore the island by hiking, and sit and chat with the locals. You can also visit the small museum, which features works by famous artists as well as birdskin wall hangings and carved figures made from walrus tusk, narwhal tusk, sperm whale tooth, and soapstone.
How to get to Kangaamiut
Kangaamiut is one of the stops for Arctic Umiaq Line's Sarfaq Ittuk passenger ferry. The ferry can't actually dock at the settlement, so passengers are transported from the ship to the port via smaller, enclosed tender boats.
Maniitsoq Tour Boat offers a weekly scheduled transfer between Maniitsoq and Kangaamiut during January – March when Sarfaq Ittuk doesn't sail.
Alternatively, you can charter a boat from Maniitsoq Tour Boat or Maniitsoq Adventure Tours to sail you there.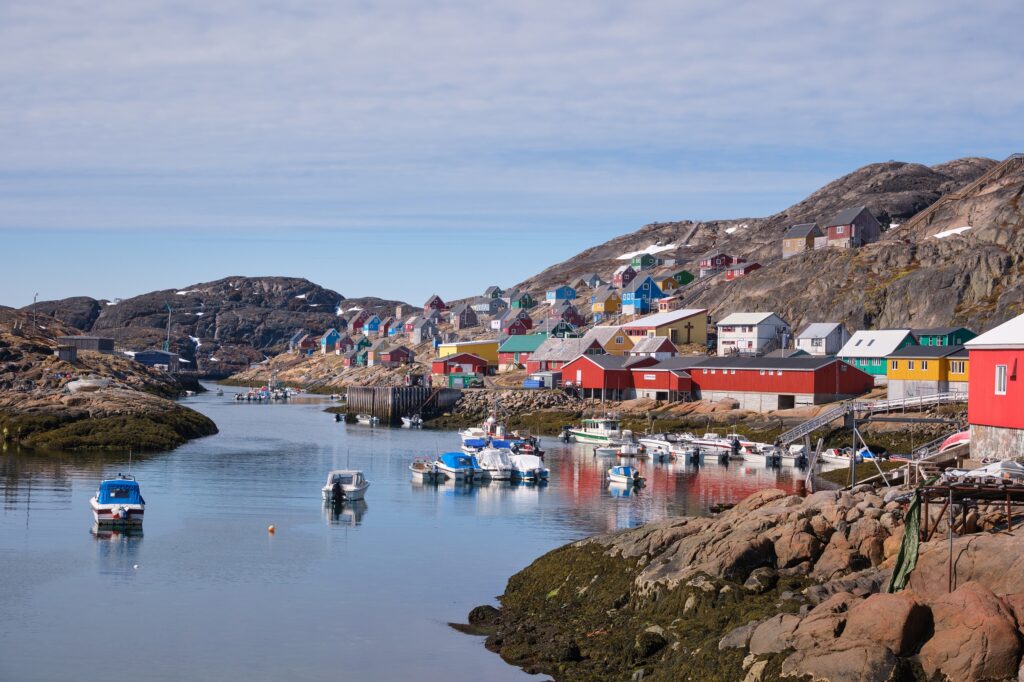 Good to know
Accommodation: none, private arrangement with local family, wild camping
Food: Pilersuisoq supermarket